TLDR: Wednesday's session was again contentious, but what does OSU admin expect when they continue to rake in massive salaries, resist calls to take a voluntary pay cut, and suggest instead that OSU balance its budget on our backs? We've shared with OSU over 100 testimonies exemplifying our need for childcare, a living wage, paid family leave, protection from harassment and discrimination, and access to gender-affirming restrooms. OSU admin pretend that these requests are somehow unreasonable or impossible, pushing a narrative of austerity that rings false. We have repeatedly shared our priorities with OSU's team, yet they continue to act surprised each time we advocate for the rights and dignity of our members.  
__________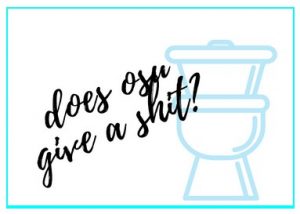 OSU admin all but ensured Wednesday would be another contentious negotiation session by again bringing insulting proposals that do nothing to address the critical issues we have brought forth and exemplified with over 100 testimonies: a living wage, childcare, paid family leave, adequate health insurance coverage, and access to safe gender neutral restrooms. OSU admin never have to worry about whether they can access safe housing or pay for a medical emergency, yet they disingenuously act as though we are being greedy by demanding wages and benefits that meet our basic needs. Do they think they're better than us? Do they believe they are more deserving of basic human dignity than workers who do the daily research and teaching that keep the University running? President Ed Ray, Provost Ed Feser, the football coach, and the men's basketball coach (four people!!) alone make nearly $3 million in salaries, never mind additional benefits such as massive contributions to Ed Ray's retirement from the OSU Foundation. OSU is also currently spending $175 million renovating the football stadium. This is what the corporatization of higher education looks like.
Unlike OSU admin, we at CGE believe OSU can and should do better! We know that the University is able to provide a living wage and necessary healthcare and childcare benefits for all of its workers; they just choose not to. To push back against this egregious inequality, CGE provided the following proposals at Wednesday's session:  
While the proposals CGE brought would make tangible and substantial improvements to the lives of graduate employees, the same sadly cannot be said for much of OSU's counters. Here's what they brought: 
While OSU brought us several counters this session, most of them lacked the substantial movement needed to reach a compromise. Our lead negotiators remarked that several proposals looked the same as when we originally passed them almost nine months ago. CGE continues to push for a TA by the end of spring quarter, as Ed Ray agreed to and told his team to abide by. We laid a lot of our bottom lines on the table this session, which represent the gains we need to improve the lives of our members; it's time for admin to start engaging with our language. 
If the issues discussed above affect you personally and you would like to share about how our bargaining platform would improve your living and working conditions, you can submit testimony here.
We continue to encourage grad employees to track their hours to make sure they do not exceed the FTE for which they are paid, and we remind grad employees that there is a process for which they may have their FTE increased to compensate for their increased workload. Feel free to get in touch with our organizer, Alex Riccio, at organizer@cge6069.org for more information.
CGE has a mutual aid caucus! If you need meal prep, childcare, moving assistance, etc., you can request mutual aid. You can also volunteer to give mutual aid to assist others as well! We are also accepting applications for the Hardship Fund. What's a hardship? It's any non-recurring issue including medical emergencies, legal services, housing deposits, evictions, maintenance, travel funds for a death in the family, etc., and child care costs. Find out more here!
Do you have comments, questions, or feedback for the CGE bargaining team? You can leave feedback (which will not be published on the website) here:
https://www.cge6069.org/about/faq/feedback/   
See you at our next bargaining session, June 3rd at 2:00 – 4:00pm on Zoom.