CGE is the collective power and voice of Graduate Teaching and Research Assistants at Oregon State University.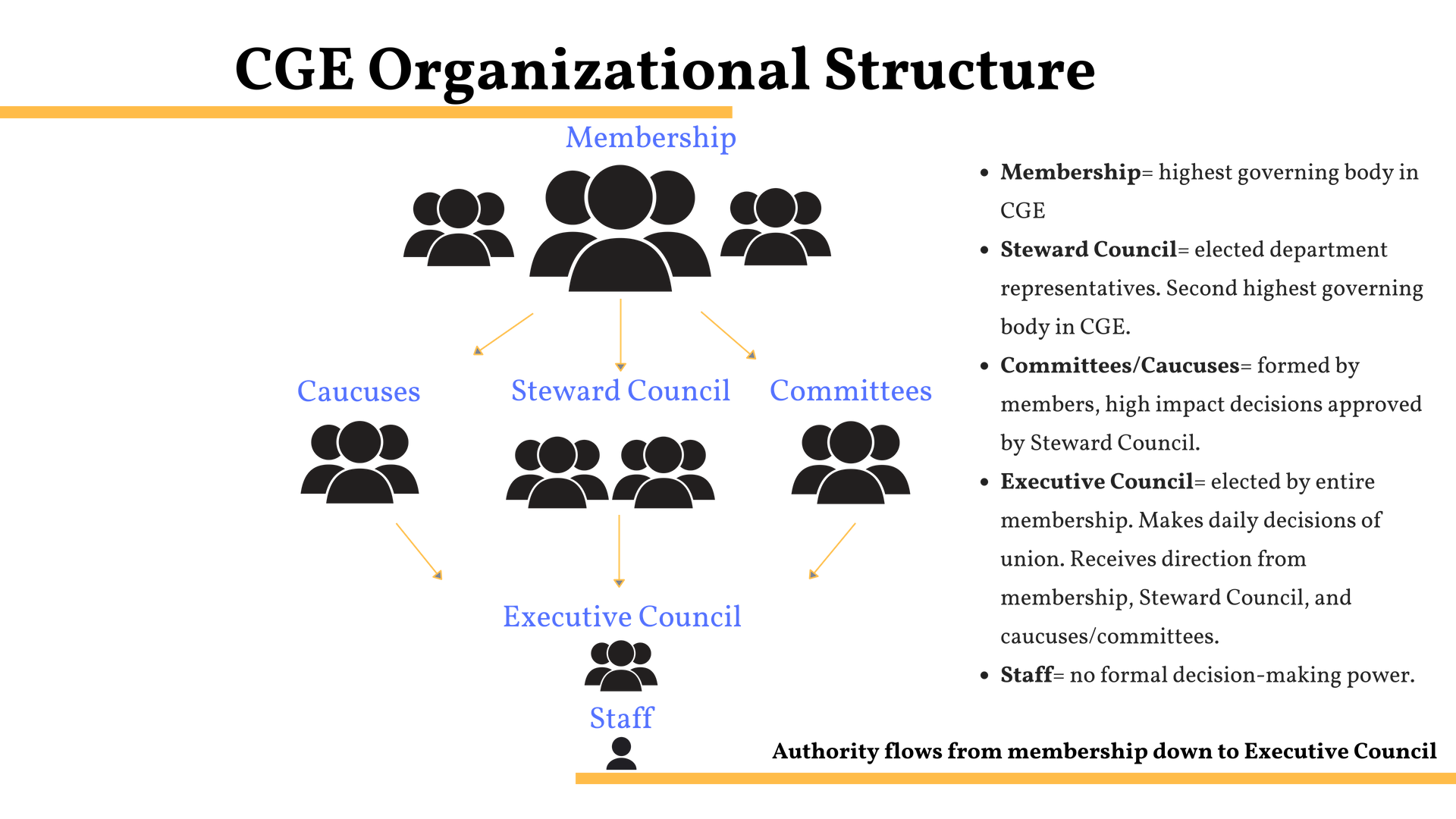 Executive Council
Doing the day to day work for our union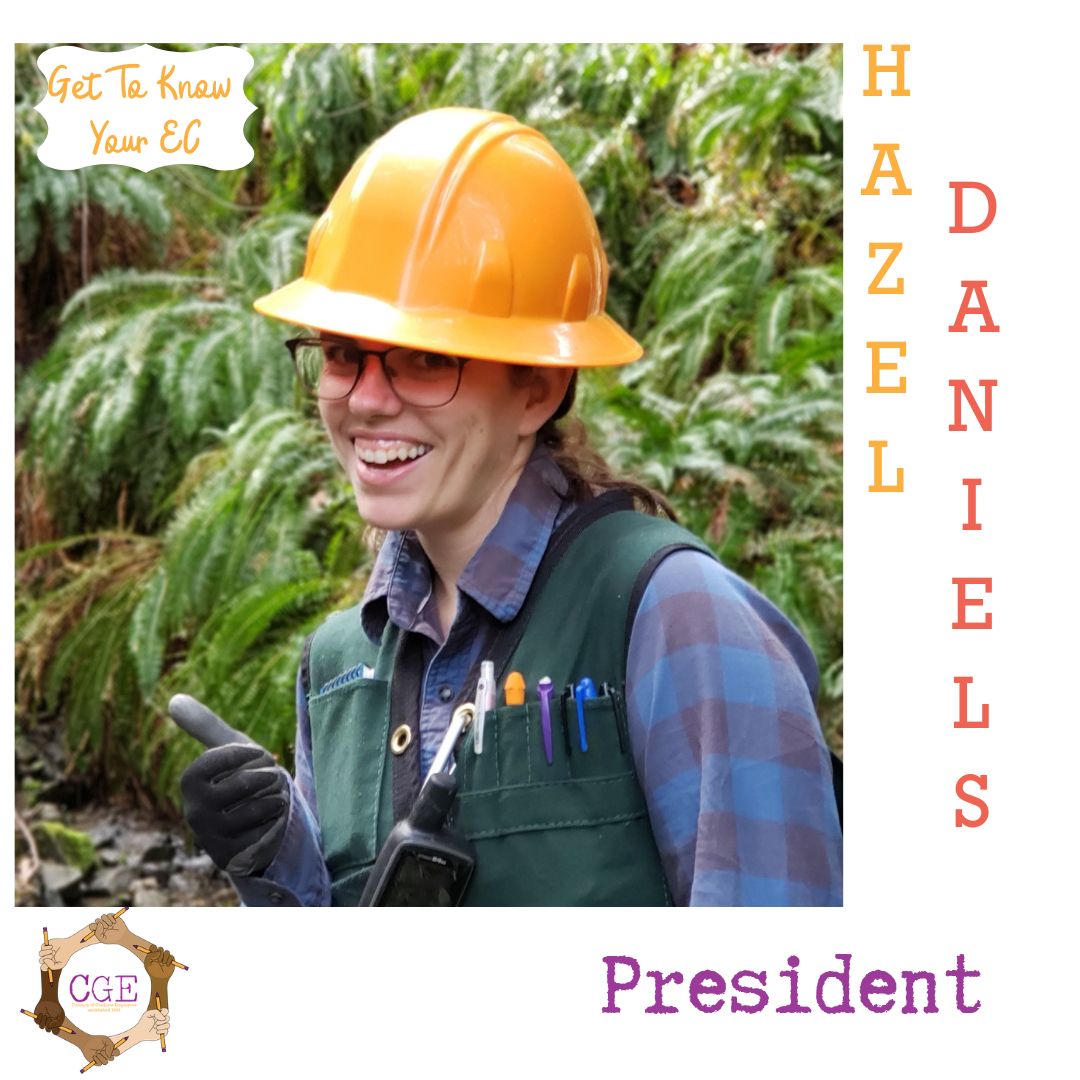 Hazel Daniels (she/they)
Botany & Plant Pathology
Our Executive Council President helps grow all of our union's initiatives. Contact at president@cge6069.org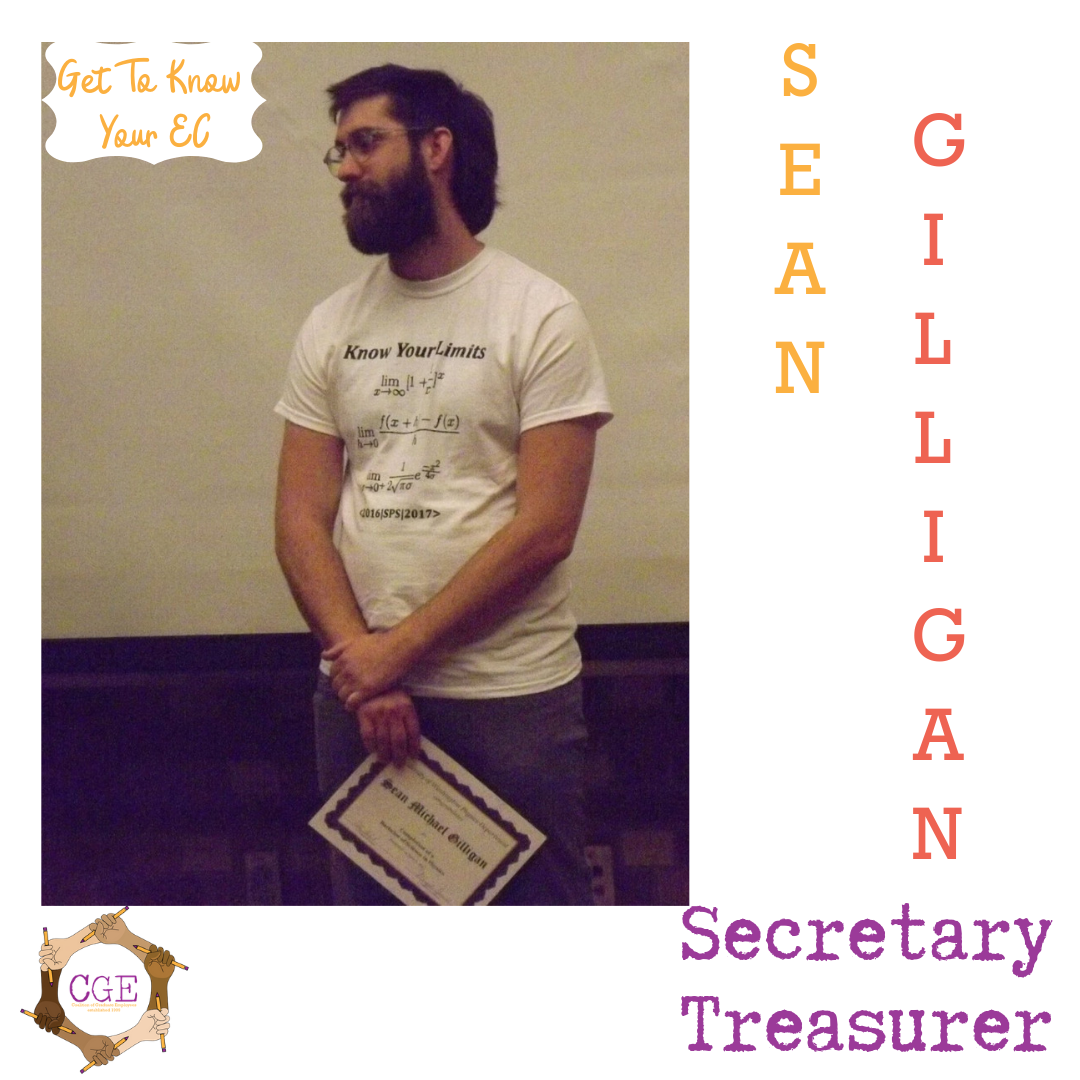 Sean Gilligan (he/him)
Physics
Our Secretary-Treasurer keeps our books and finances in order, and is responsible for making our union expenditures transparent and available for all members. Contact at treasurer@cge6069.org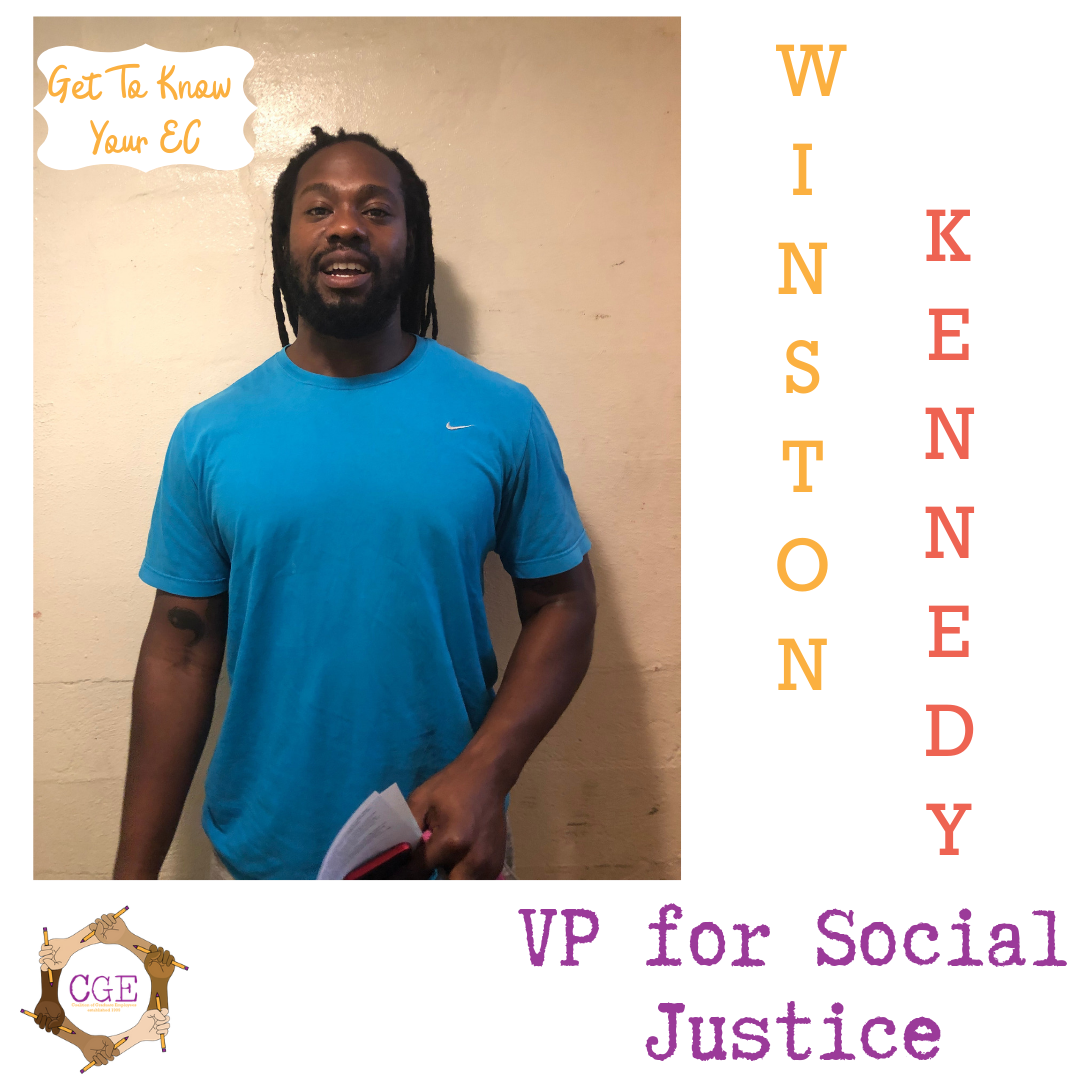 Winston Kennedy (he/him)
Kinesiology
Our VP of Social Justice draws the connections between labor and society, the personal and the political, and helps ensure our union understands its role in the struggle for broader social justice. They do this through educational activities, workshops, nurturing social justice initiatives undertaken by CGE, and more. Contact at vp_socialjustice@cge6069.org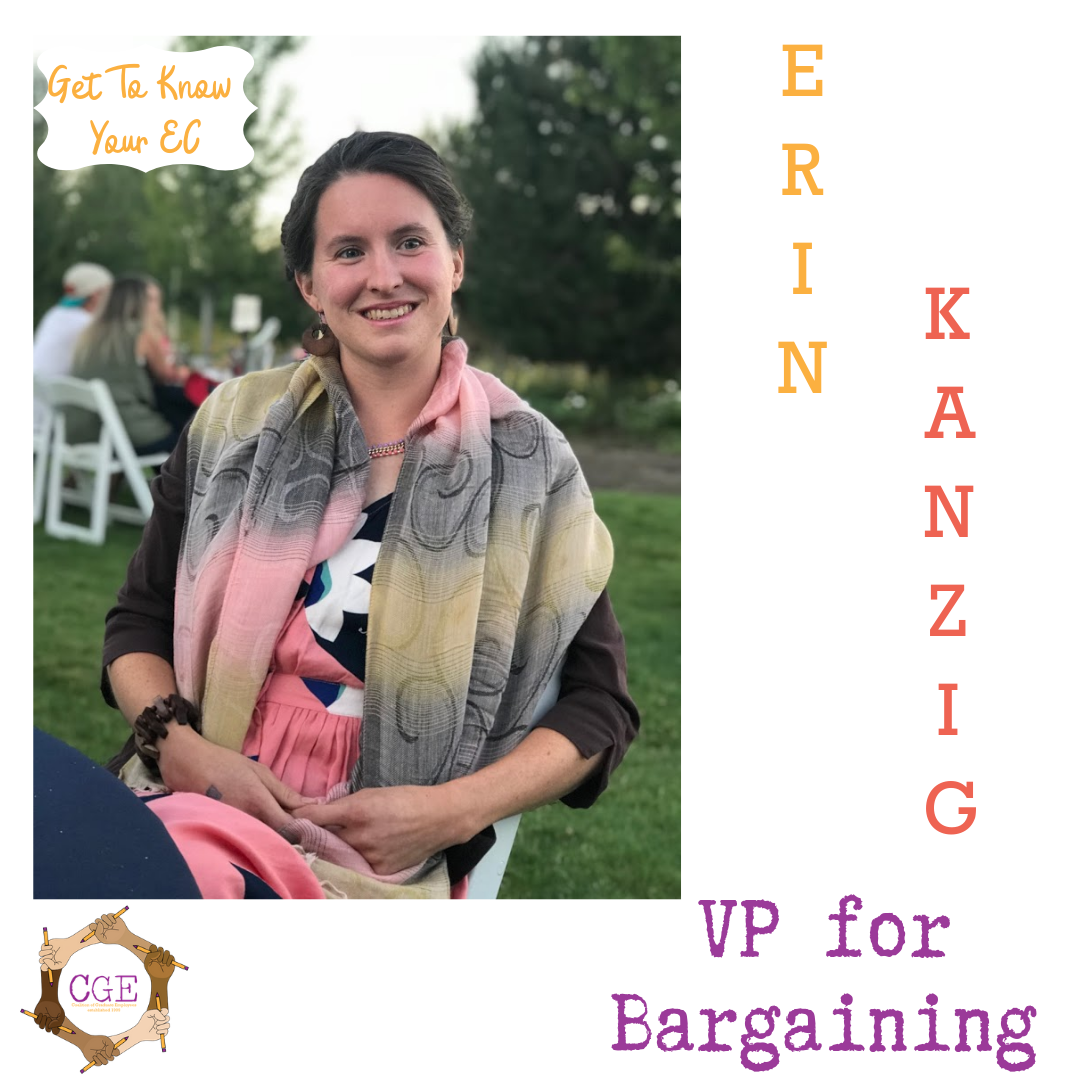 Erin Kanzig (she/her)
Public Policy
Our union's lead bargaining coordinator who helps build and prepare our bargaining team so that we continue winning strong contracts. Can be reached at vp_bargaining@cge6069.org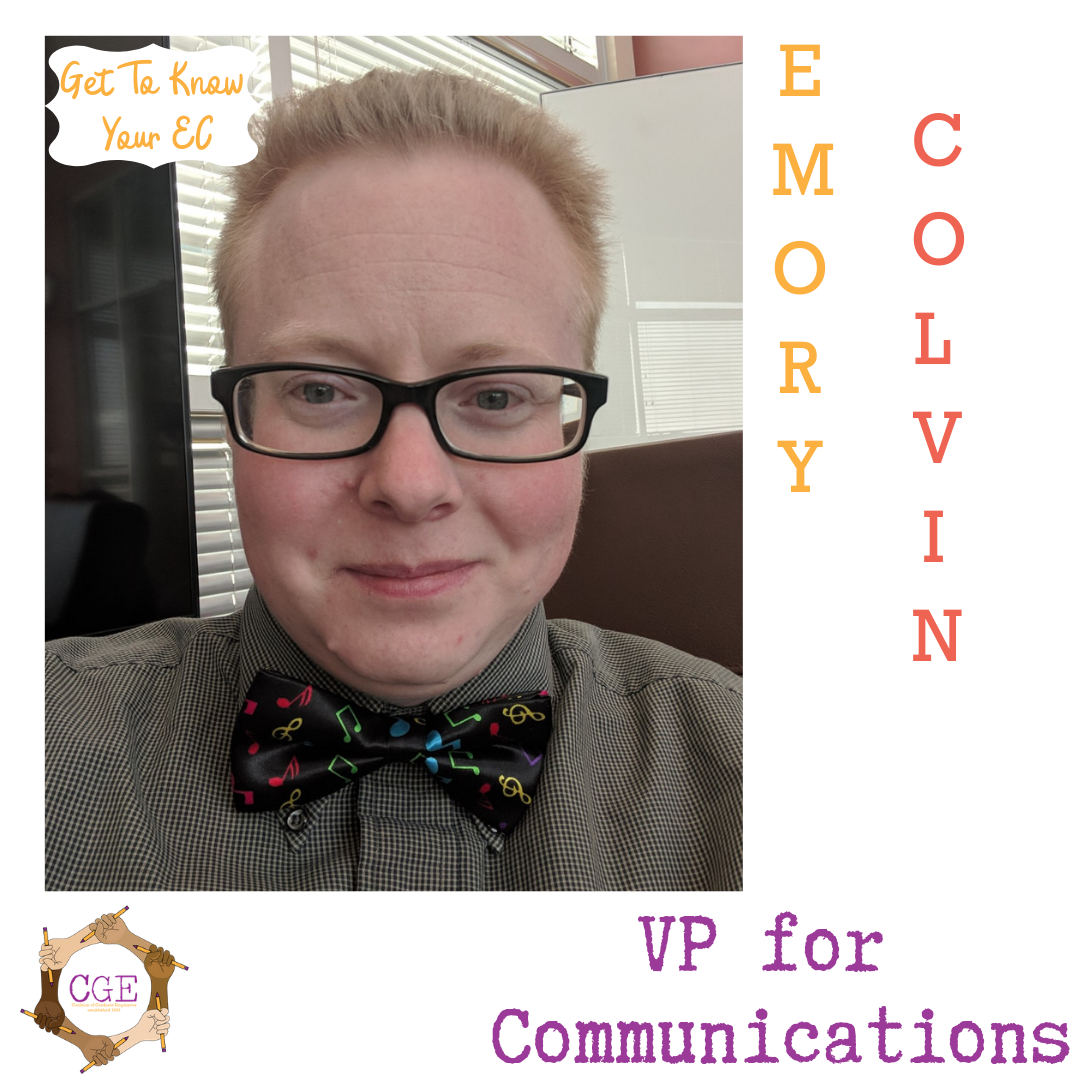 Emory Colvin (they/he)
Nuclear Science & Engineering
Our VP of Communications is responsible for website updates, ensuring meeting minutes are posted for all members to see, and the general work of ensuring every CGE member has access to information. Contact at vp_communications@cge6069.org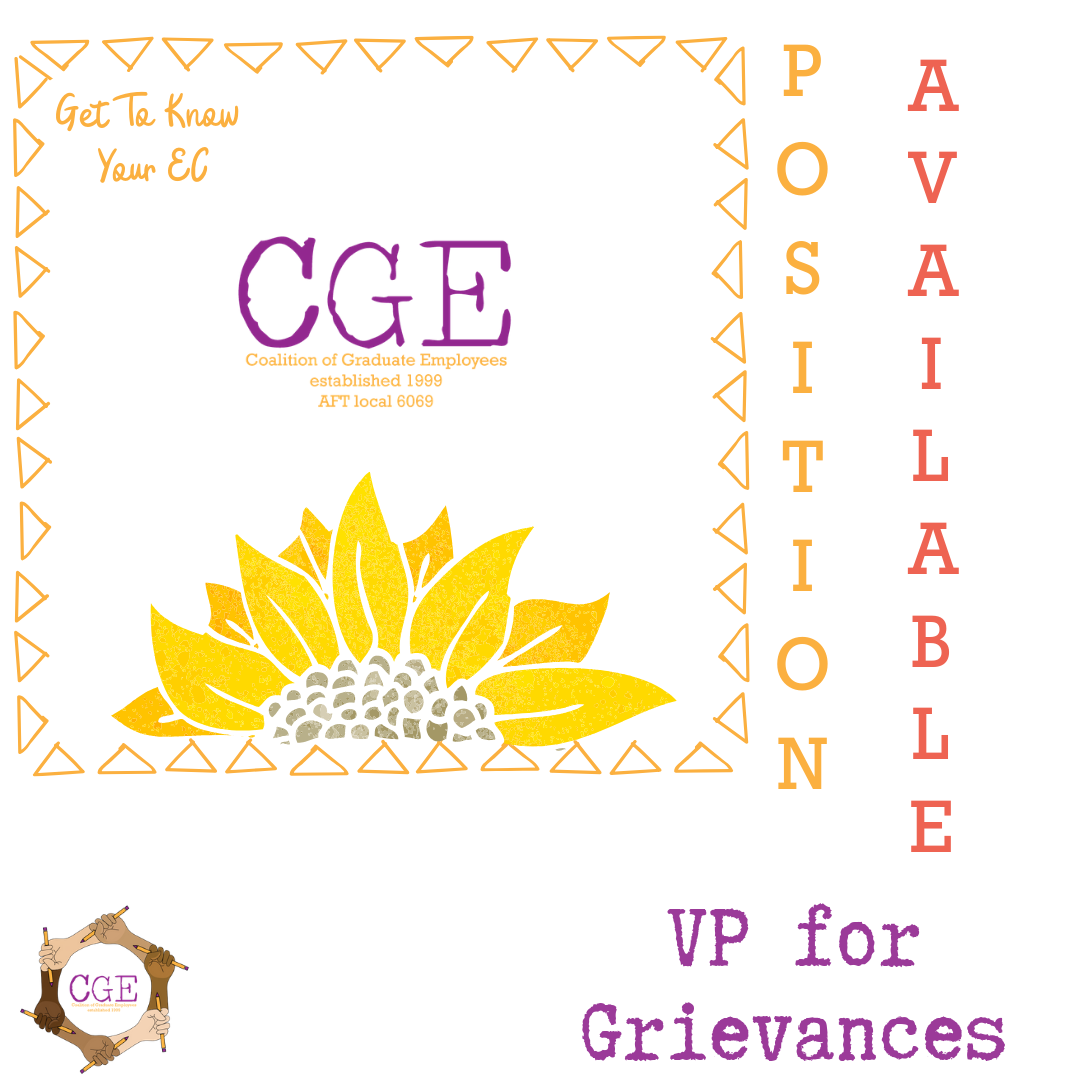 VP for Grievances
Position Available
Point of contact for all things grievance and contract related. Helps guide workers through the grievance process and represents them in formal meetings pertaining to grievances. Contact at vp_grievances@cge6069.org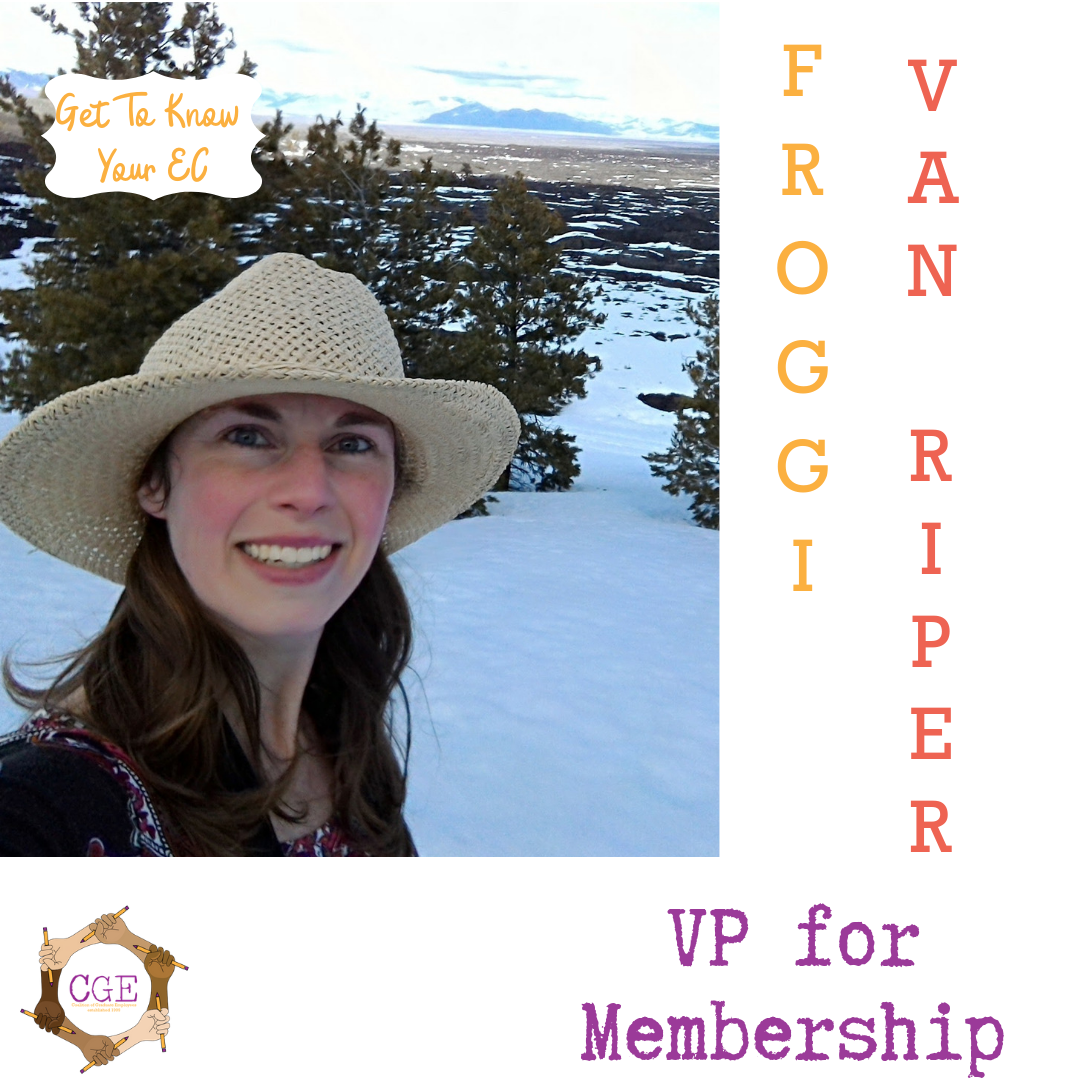 Froggi Van Riper (they/them)
Environmental Sciences
Our membership officer supports the organizing efforts of the Steward Council and provides assistance in processing membership. Contact at vp_membership@cge6069.org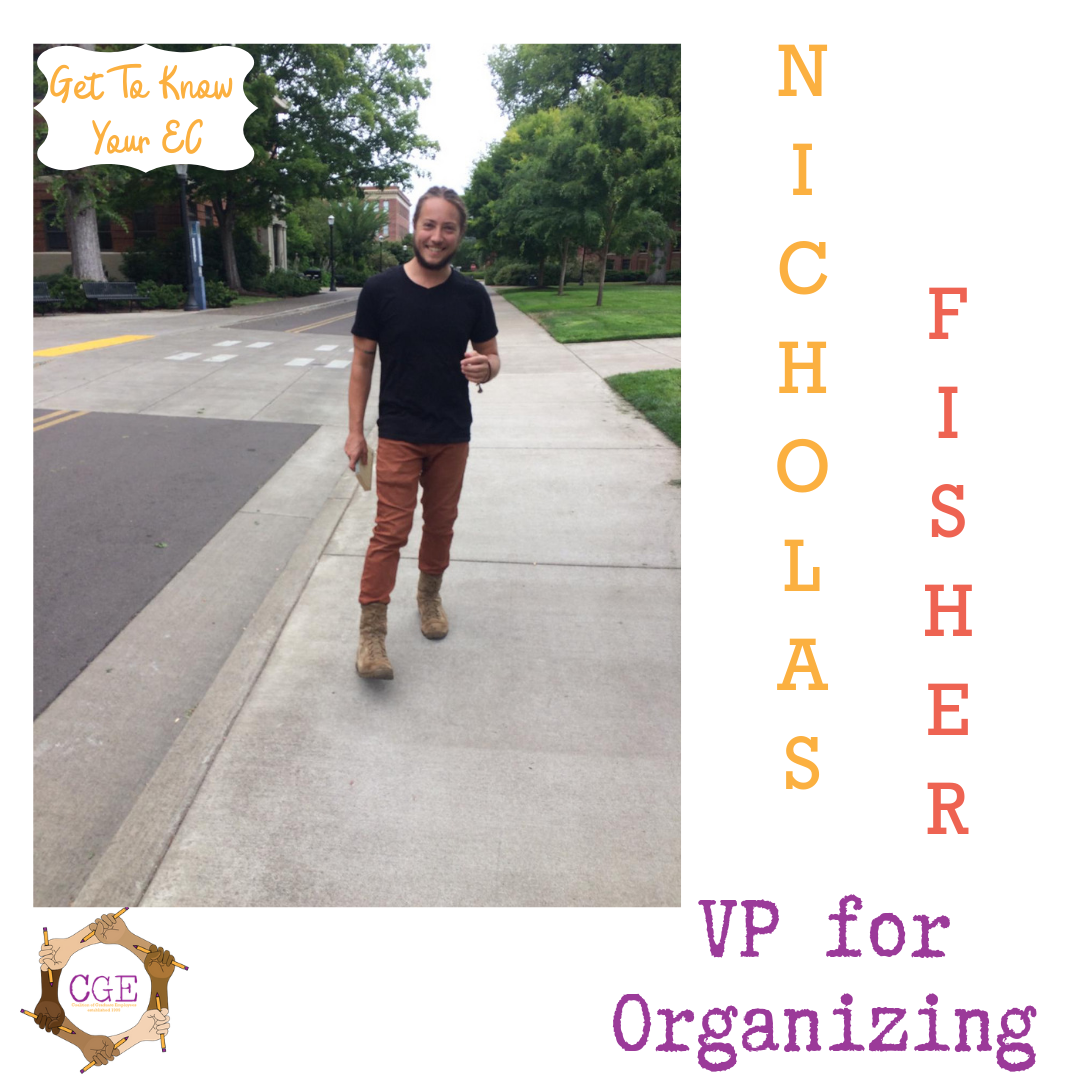 Nicholas Fisher (he/they)
Applied Anthropology
Our organizer helps empower members through education and workshops, coordinates activities such as meetings and events, and helps facilitate our Steward Council in their operations. Can be contacted at vp_organizing@cge6069.org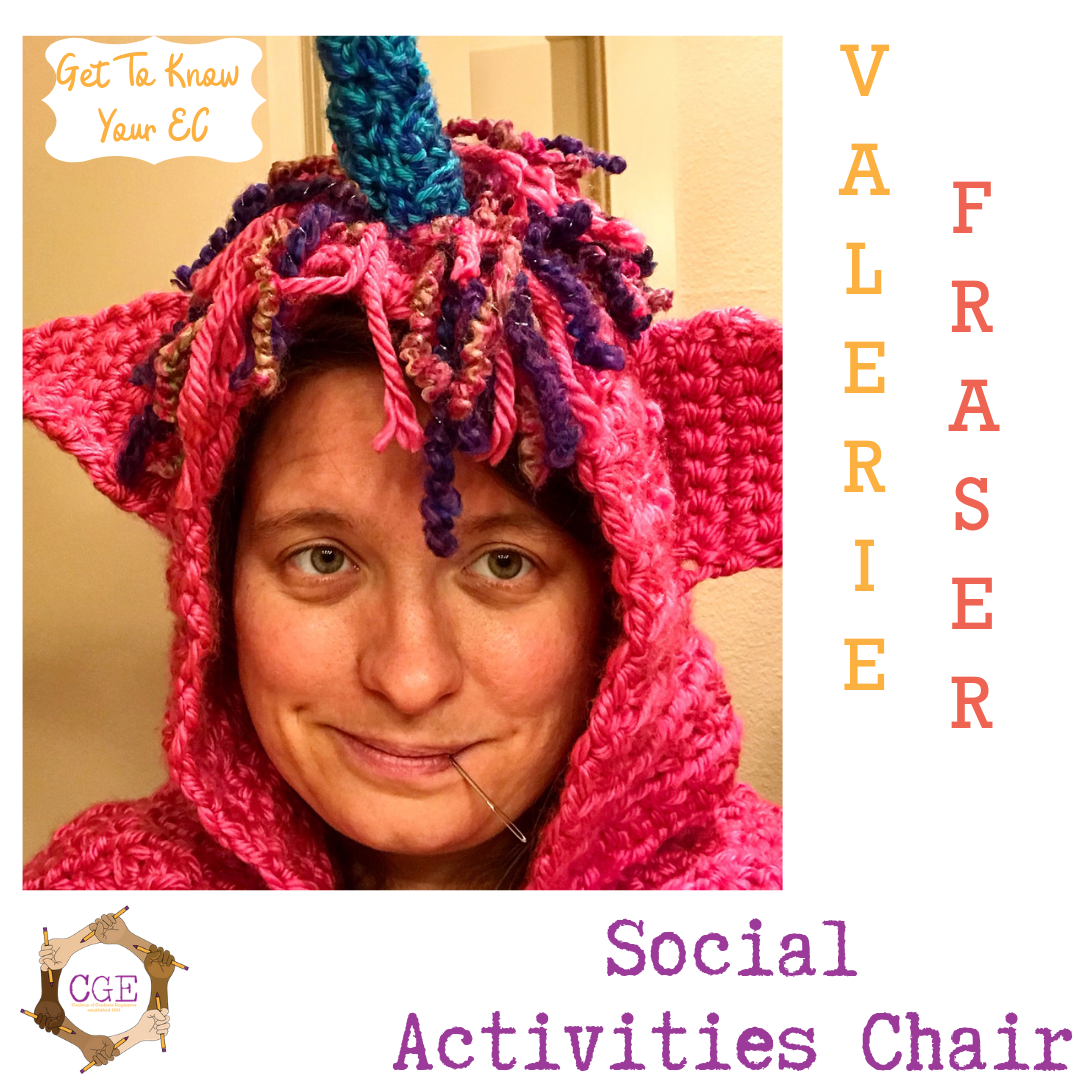 Valerie Fraser (she/they)
Molecular & Cellular Biology
Our Social Activities Chair coordinates social events for our union, such as our trivia nights, movie nights, and our annual Brew-Off! Got an idea for a fun social event you want CGE to put on? Then contact our Social Activities Chair at activities@cge6069.org
CGE Staff
Staff Work Exclusively For Our Union- They Are Not OSU Employees!!!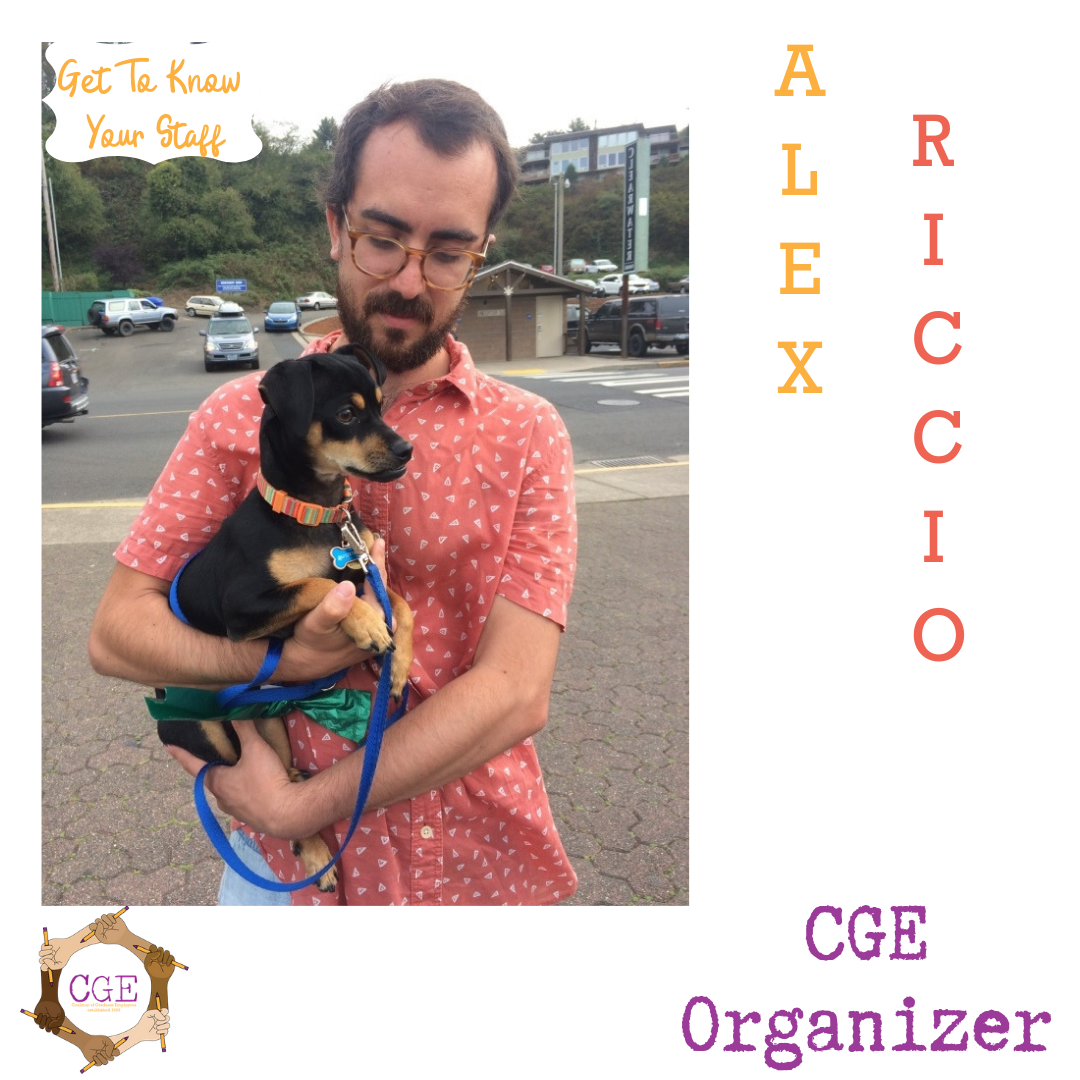 Alex Riccio (he/they)
Staff Organizer
Our CGE Staff Organizer is a full-time employee who works exclusively for our union to support our organizing efforts. This entails training on organizing skills, coordinating membership blitzes and campaigns, and support the general efforts which build our union. You can email them at organizer@cge6069.org
Kevin Van Meter (he/him)
Operations Support & Co-organizer
Our CGE Operations Support & Co-organizer is a part-time employee who manages our union's finances, provides technical support for our online platforms, and assists in the organizing efforts of our union. You can email them at operations@cge6069.org