Your Executive Council
Doing the day-to-day work of CGE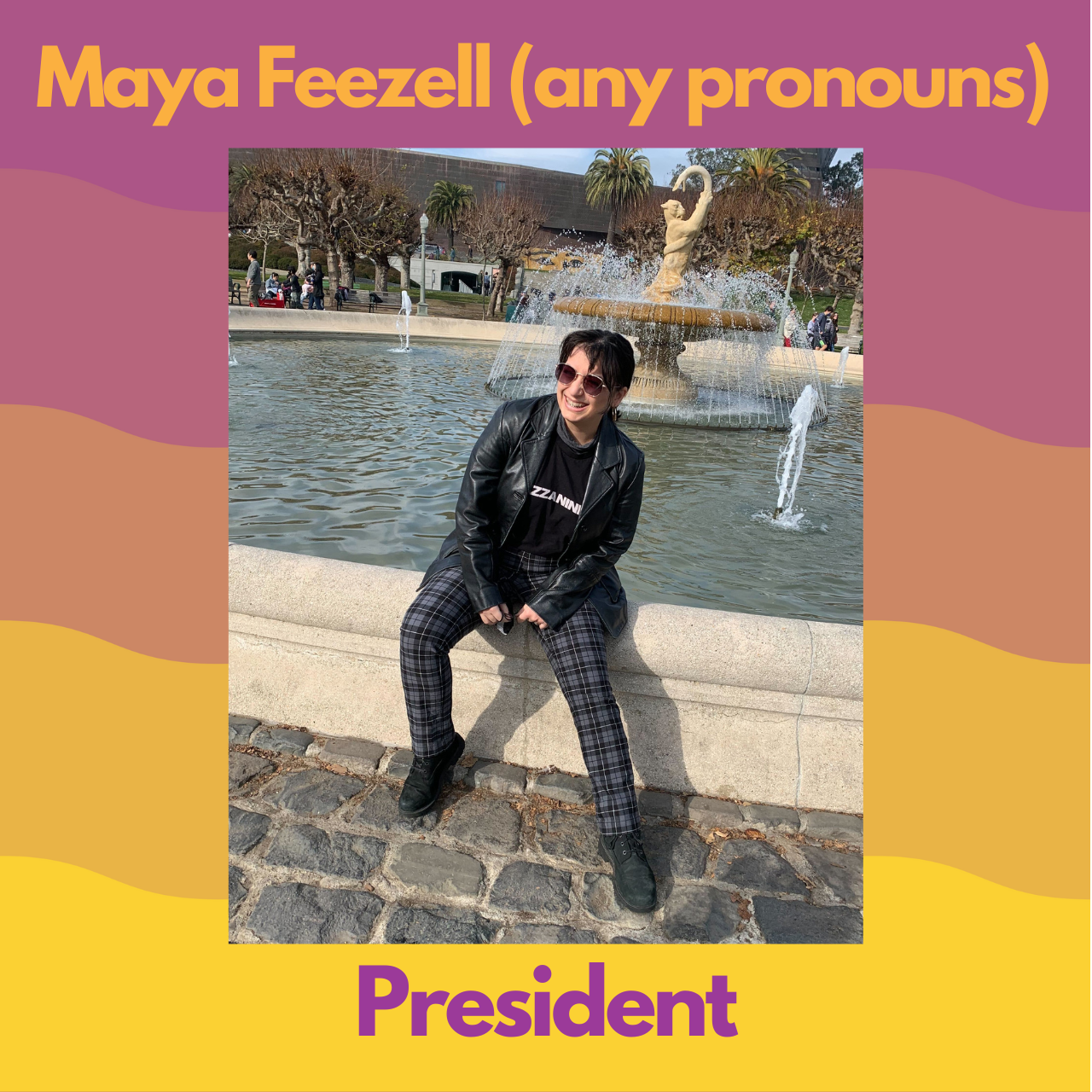 Maya Feezell (any pronouns)
President
Our Executive Council President helps grow all of our union's initiatives. Contact at president@cge6069.org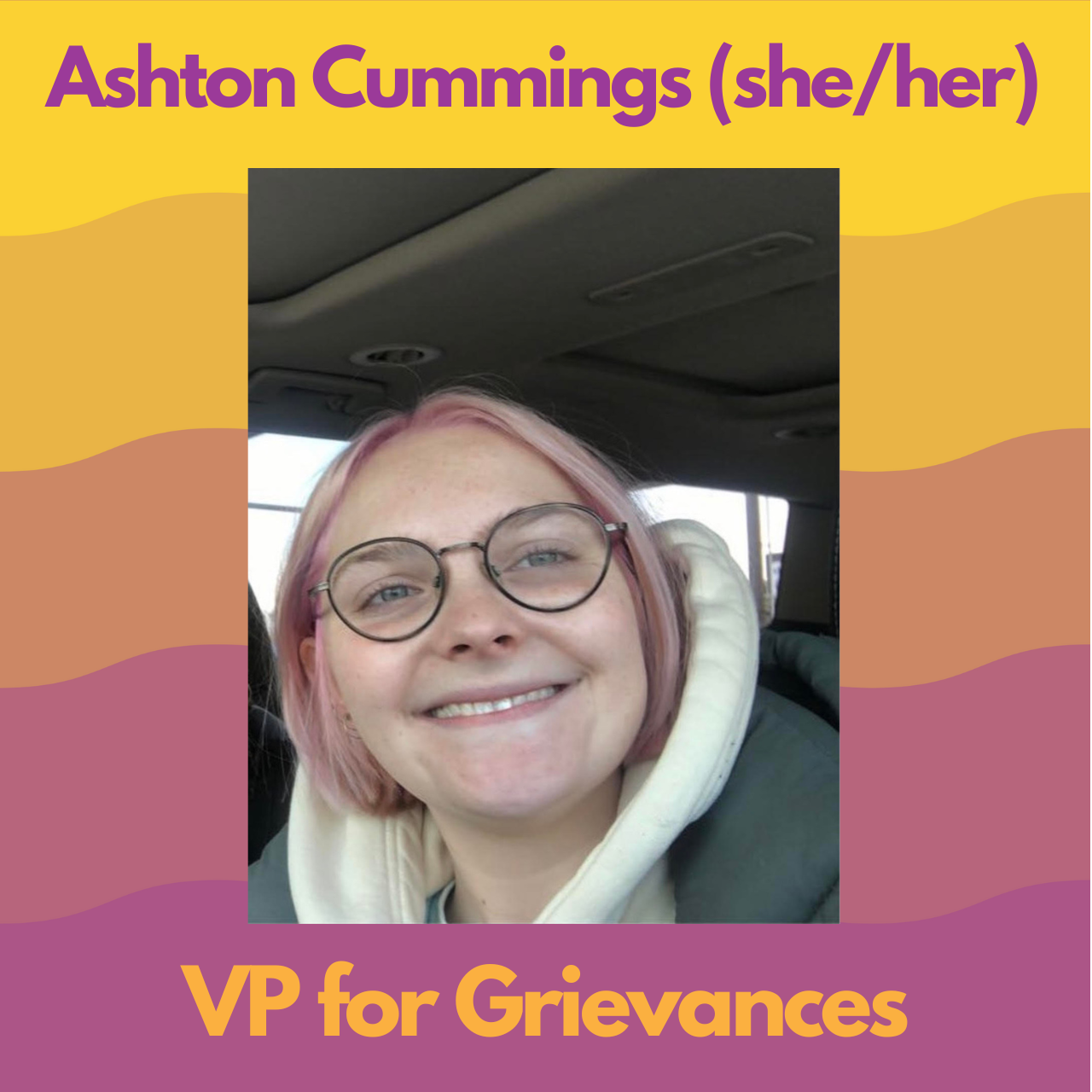 Ashton Cummings (she/her)
VP for Grievances
Our union's point of contact for any questions about contract provisions, and how to proceed with workplace issue-organizing and grievance filings. Can be reached at vp_grievances@cge6069.org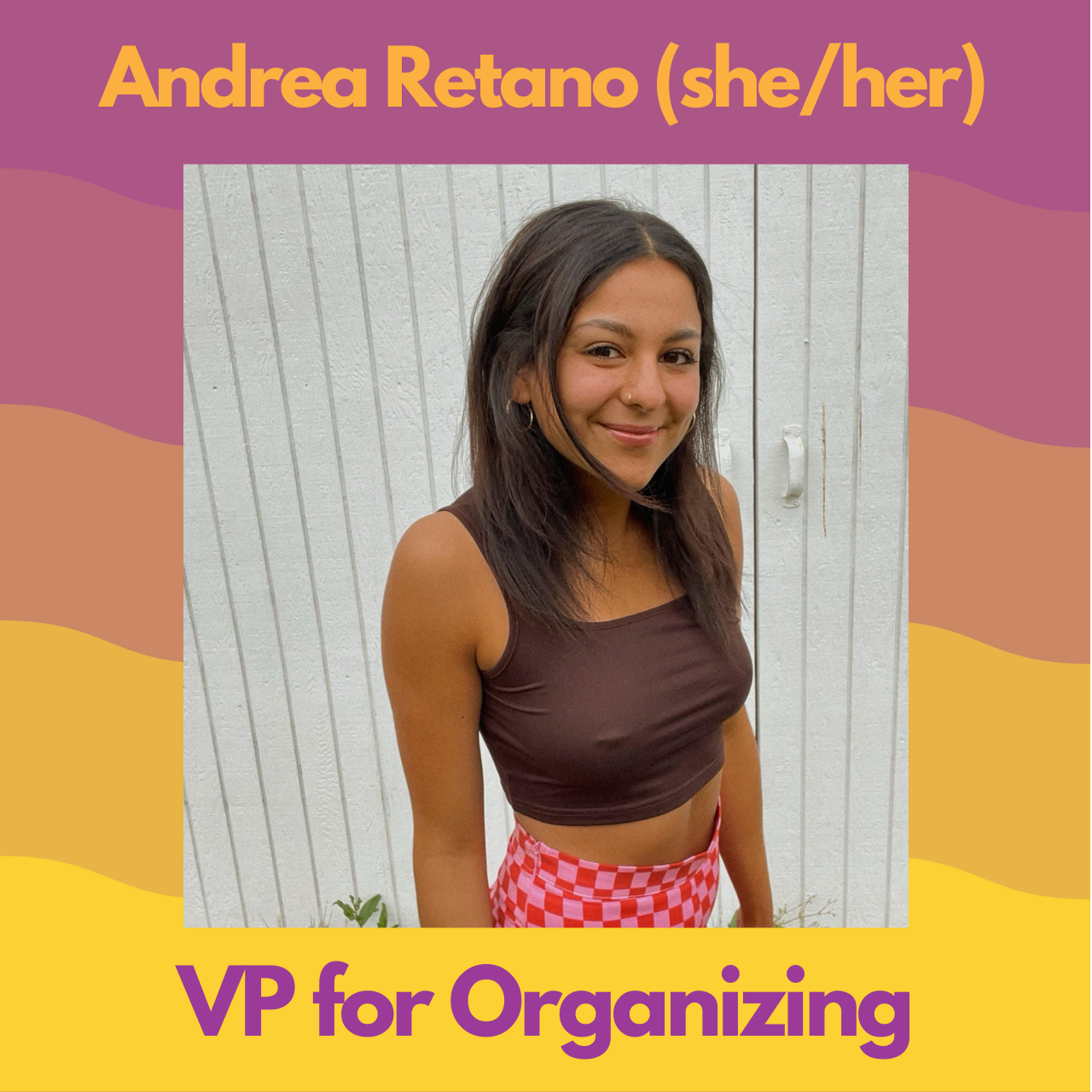 Andrea Retano (she/her)
VP for Organizing
Our VP for Organizing helps empower members through education and workshops, coordinates activities such as meetings and events, and helps facilitate our Steward Council in their operations. Can be contacted at vp_organizing@cge6069.org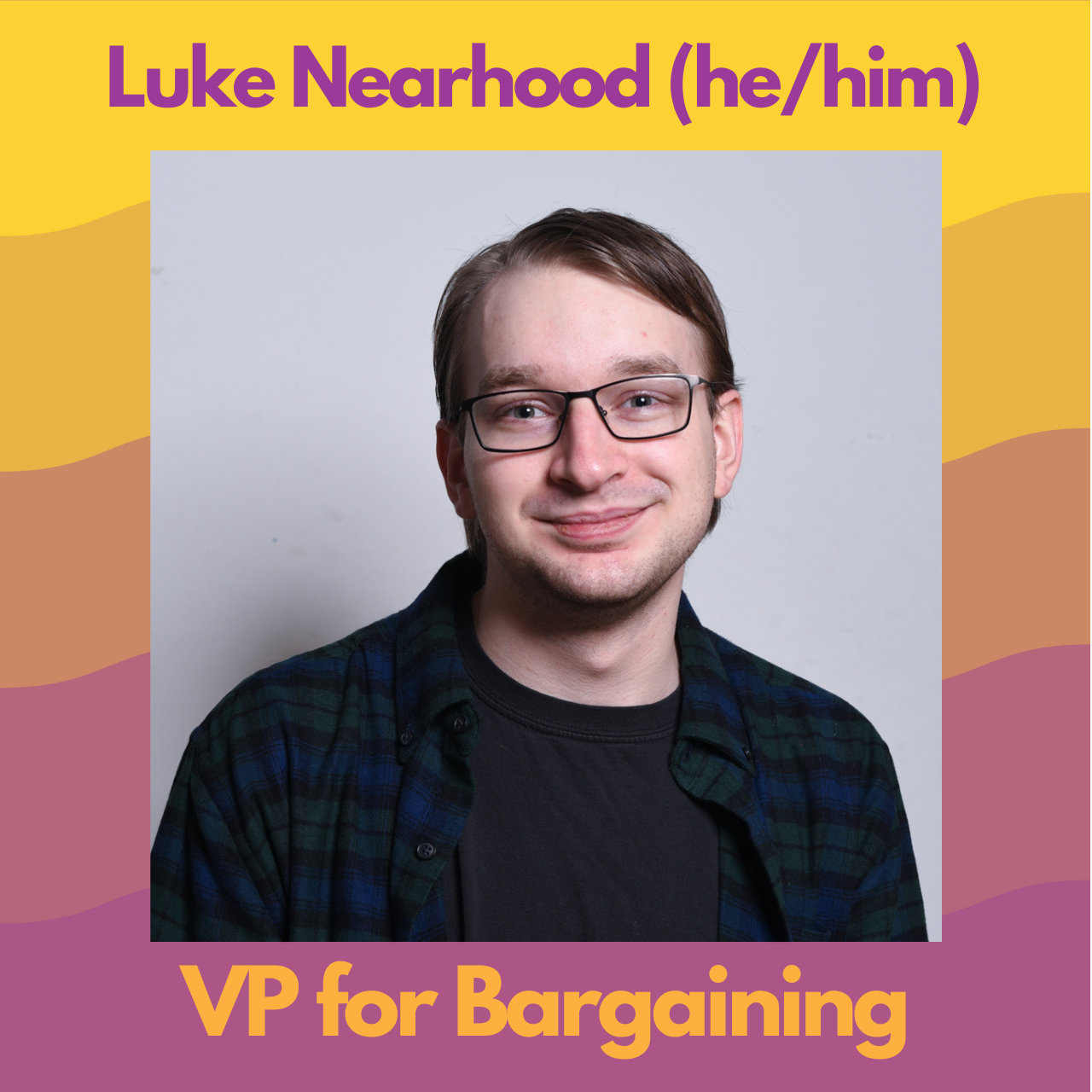 Luke Nearhood (he/him)
VP for Bargaining
Our bargaining officer coordinates our efforts in negotiations. They help build a bargaining team and prepare them for negotiations with management in bargaining years. Contact at vp_bargaining@cge6069.org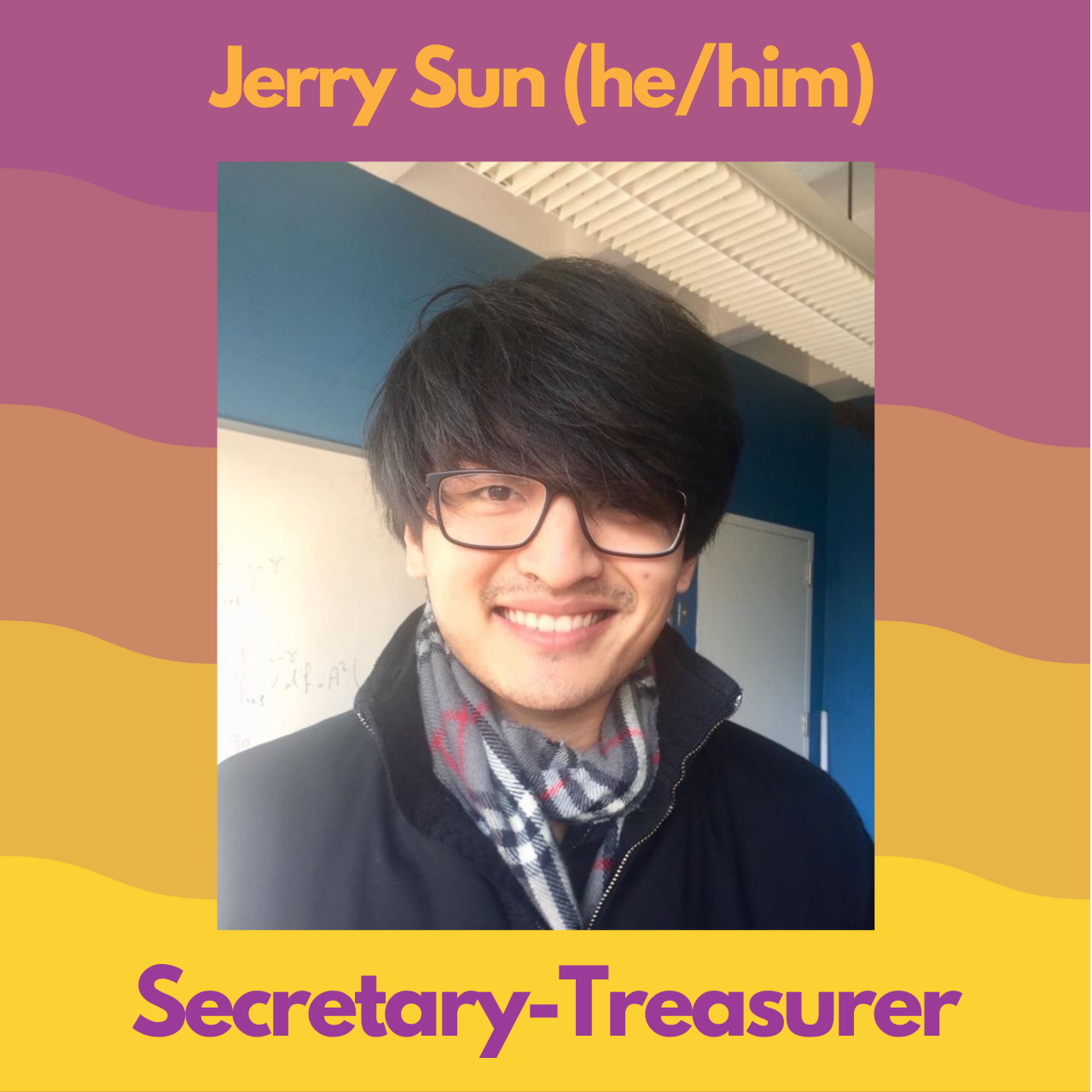 Jerry Sun (he/him)
Secretary-Treasurer
Our Secretary-Treasurer keeps our books and finances in order, and is responsible for making our union expenditures transparent and available for all members. Contact at treasurer@cge6069.org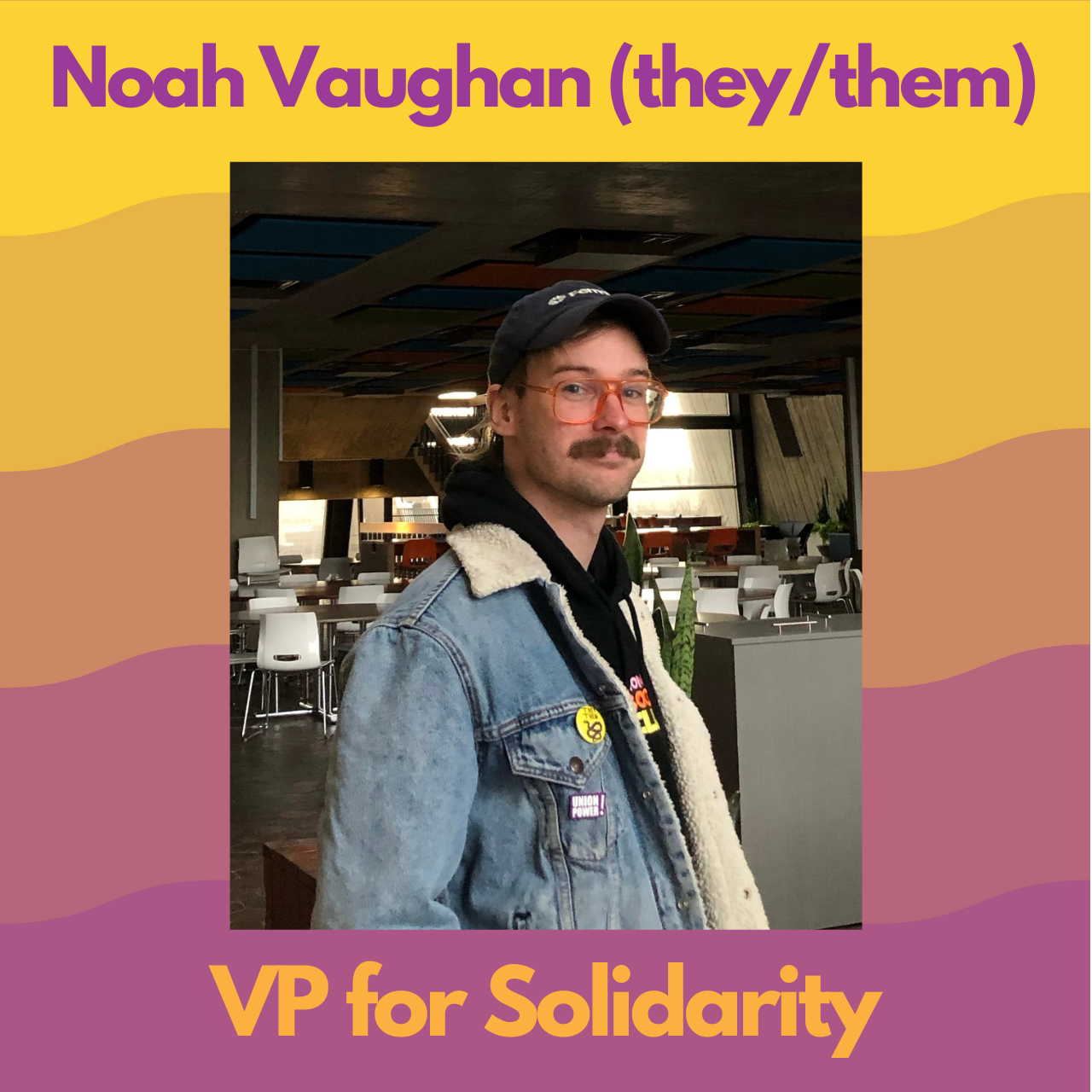 Noah Vaughan (they/them)
VP for Solidarity
Our VP for Solidarity designs and executes campaigns and actions to grow solidarity within our union, and with local and campus organizations, communities, and efforts. Contact at vp_solidarity@cge6069.org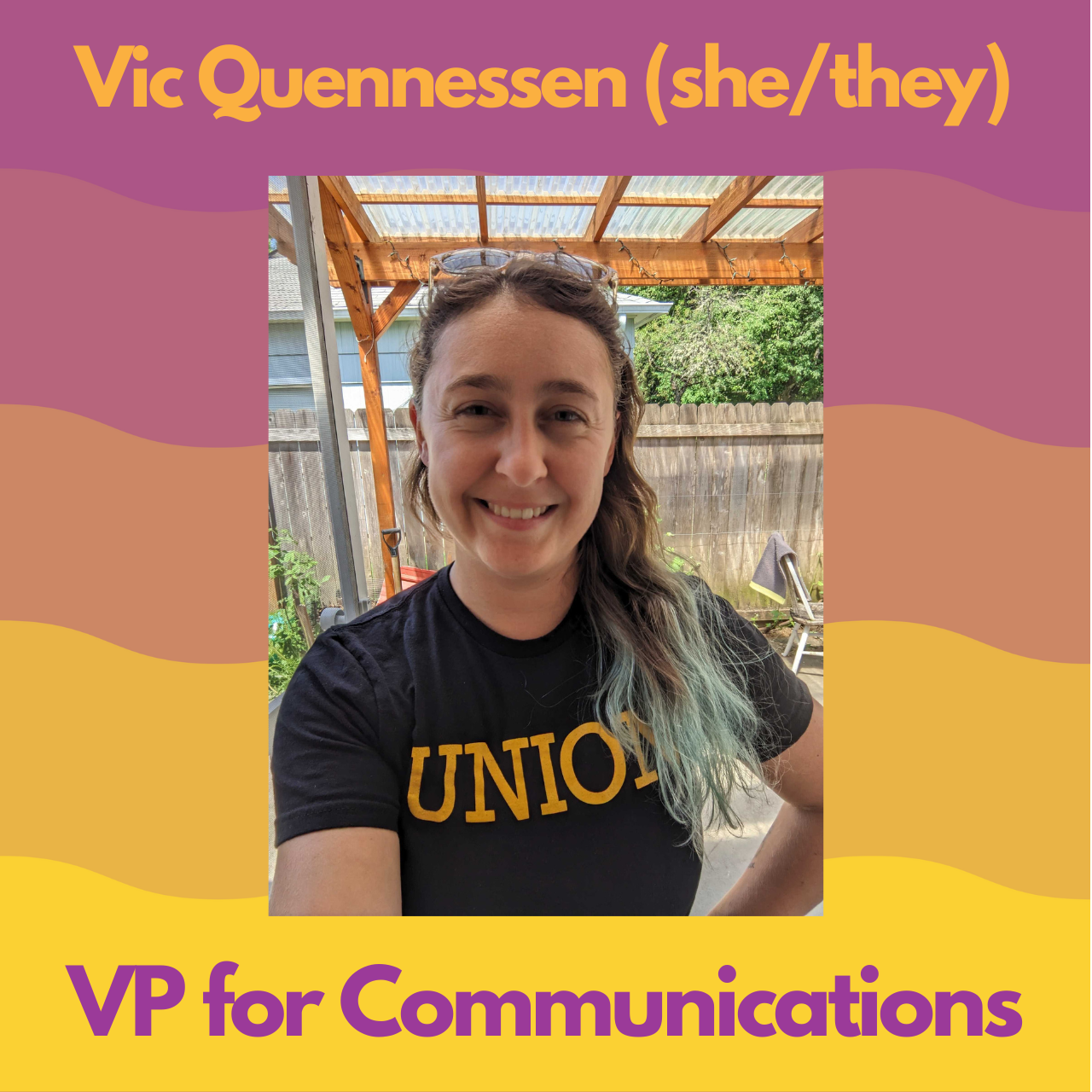 Vic Quennessen (she/they)
VP for Communications
Our VP of Communications is responsible for website updates, ensuring meeting minutes are posted for all members to see, and the general work of ensuring every CGE member has access to information. Contact at vp_communications@cge6069.org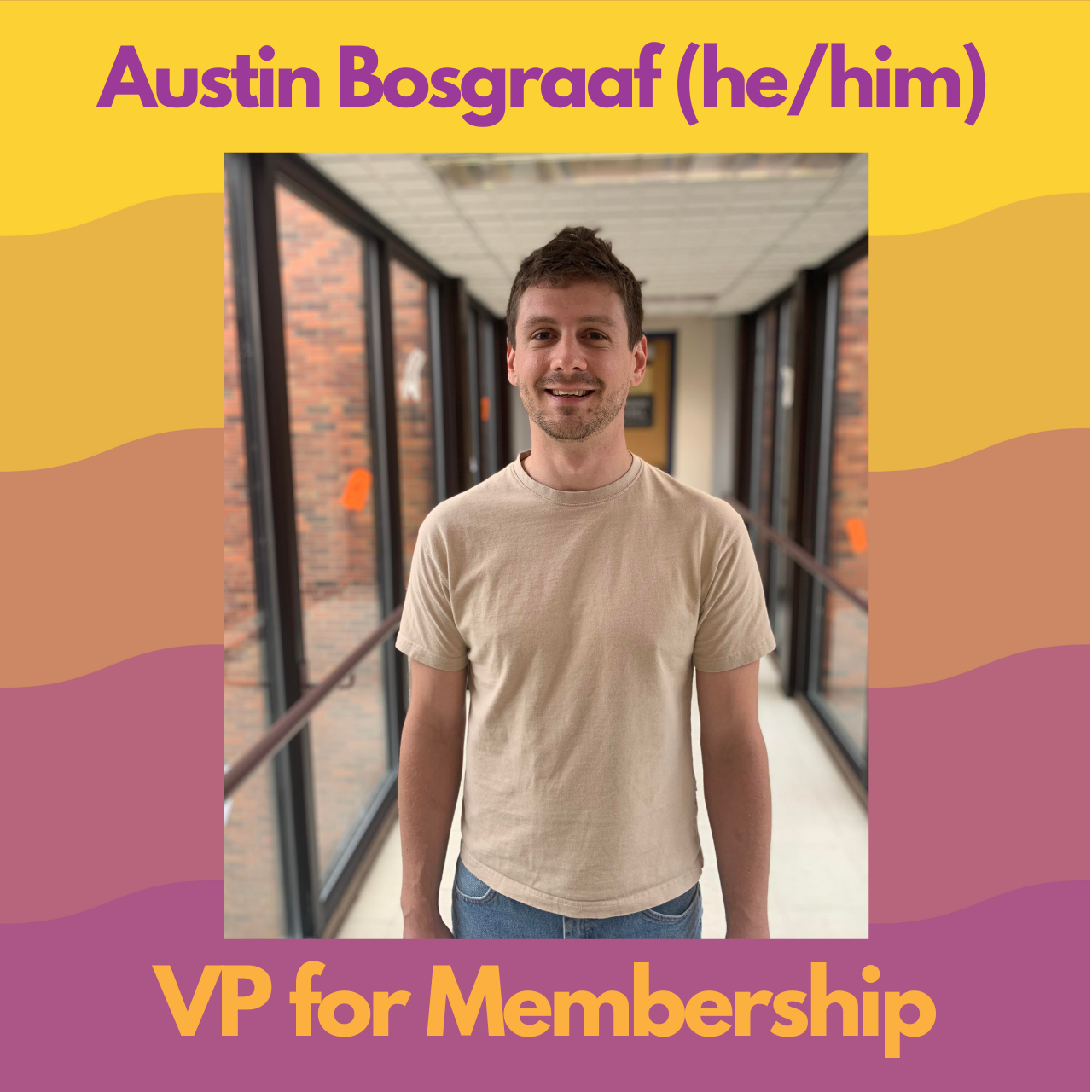 Austin Bosgraaf (he/him)
VP for Membership
Our membership officers supports the organizing efforts of our Steward Council and assists in processing membership for our union. Contact at vp_membership@cge6069.org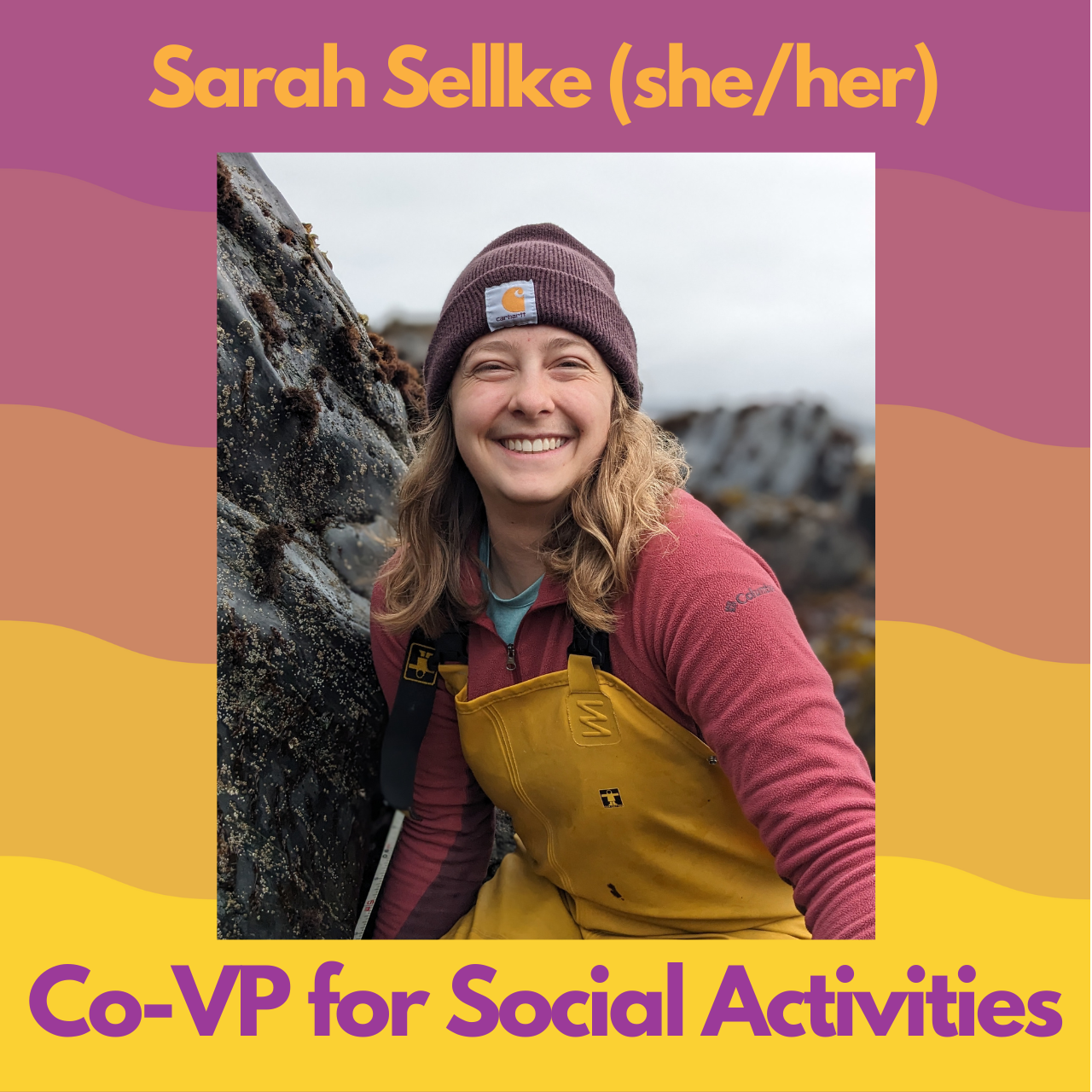 Sarah Sellke (she/her)
Co-VP for Social Activities
Our Social Activities Chair coordinates social events for our union, such as our trivia nights, movie nights, and our annual Brew-Off! Got an idea for a fun social event you want CGE to put on? Then contact our Social Activities Chair at activities@cge6069.org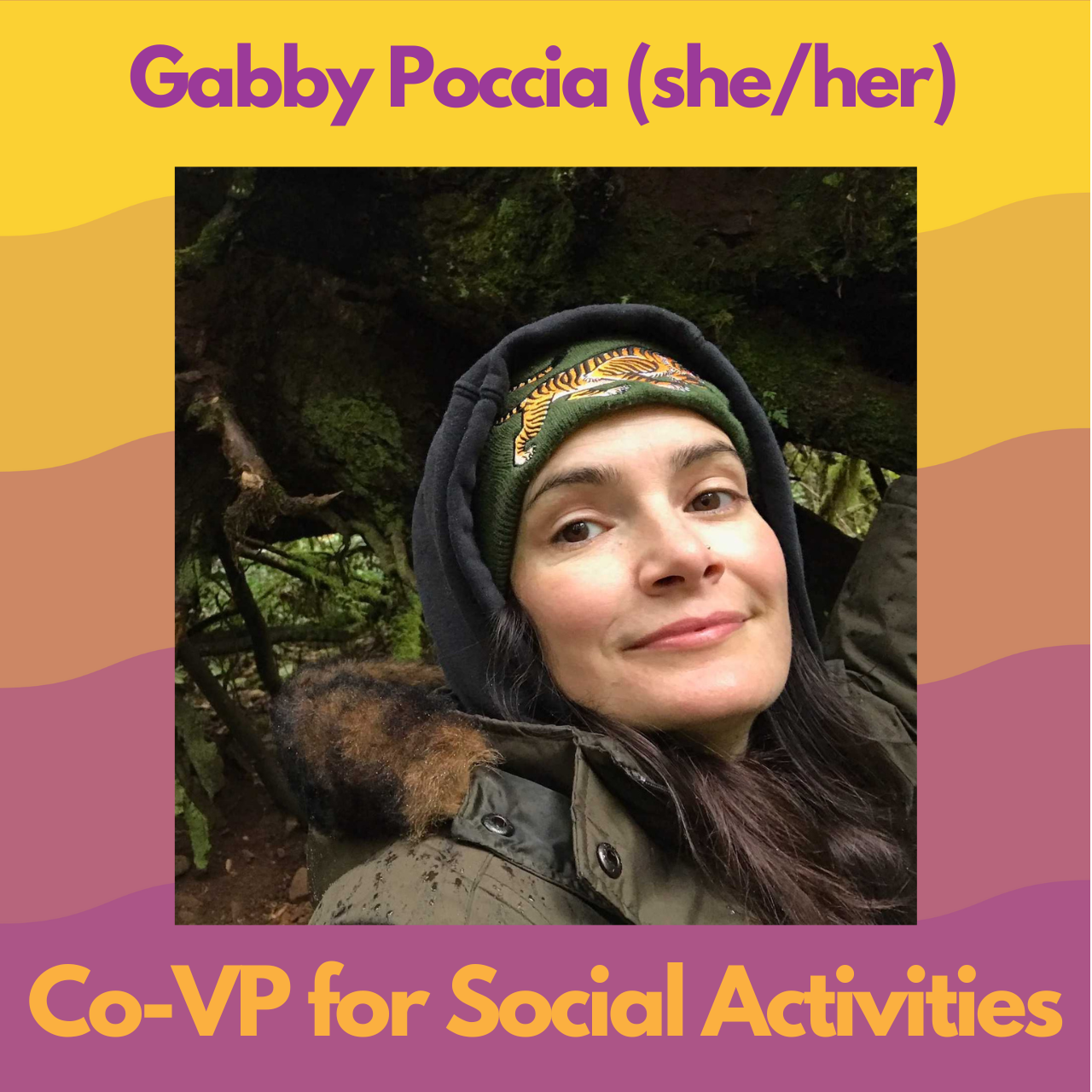 Gabby Poccia (she/her)
Co-VP for Social Activities
Our Social Activities Chair coordinates social events for our union, such as our trivia nights, movie nights, and our annual Brew-Off! Got an idea for a fun social event you want CGE to put on? Then contact our Social Activities Chair at activities@cge6069.org
CGE Staff
Staff Work Exclusively For Our Union- They Are Not OSU Employees!!!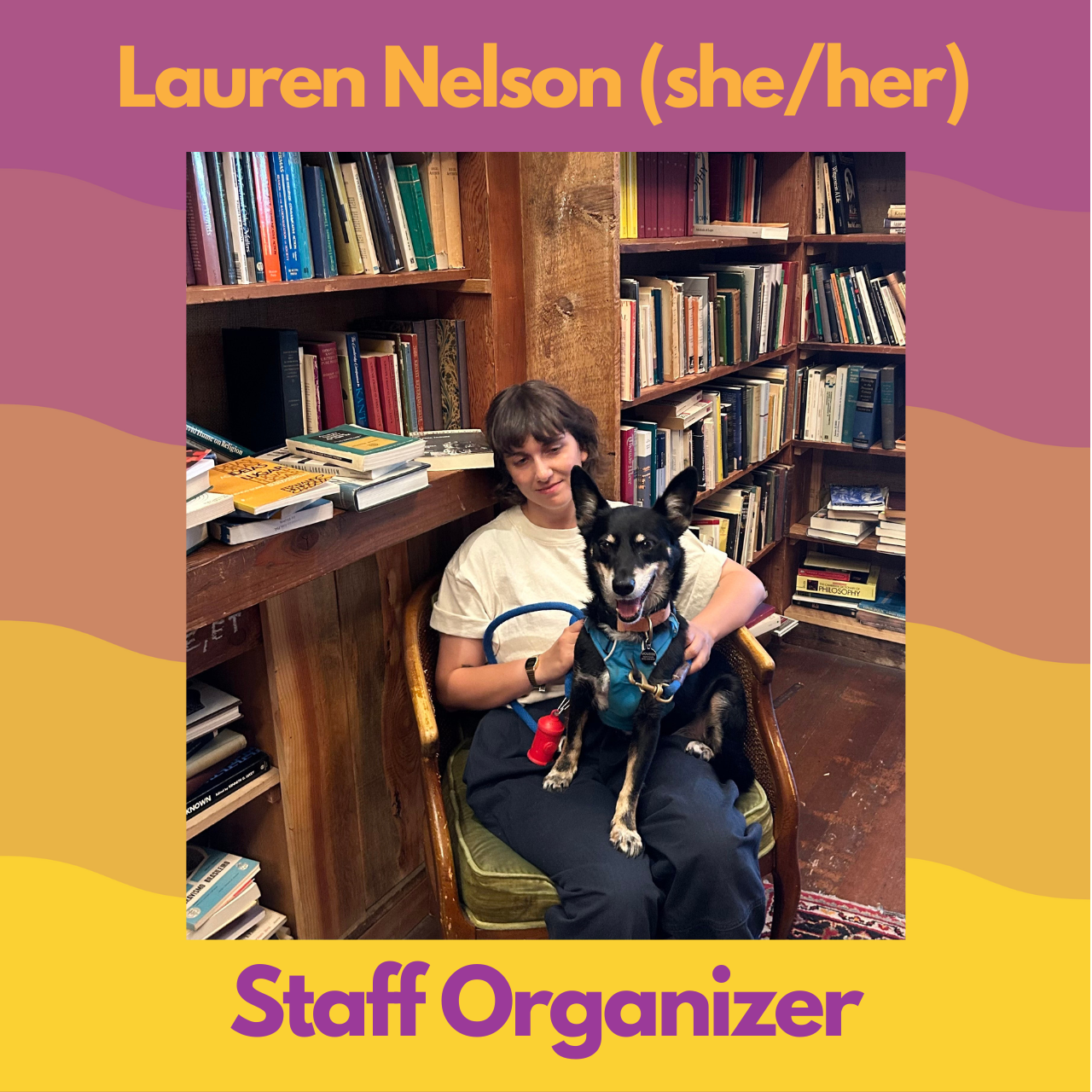 Lauren Nelson (she/her)
Staff Organizer
Our CGE Staff Organizer is a full-time employee who works exclusively for our union to support our organizing efforts. This entails training on organizing skills, coordinating membership blitzes and campaigns, and support the general efforts which build our union. You can email Lauren at organizer@cge6069.org.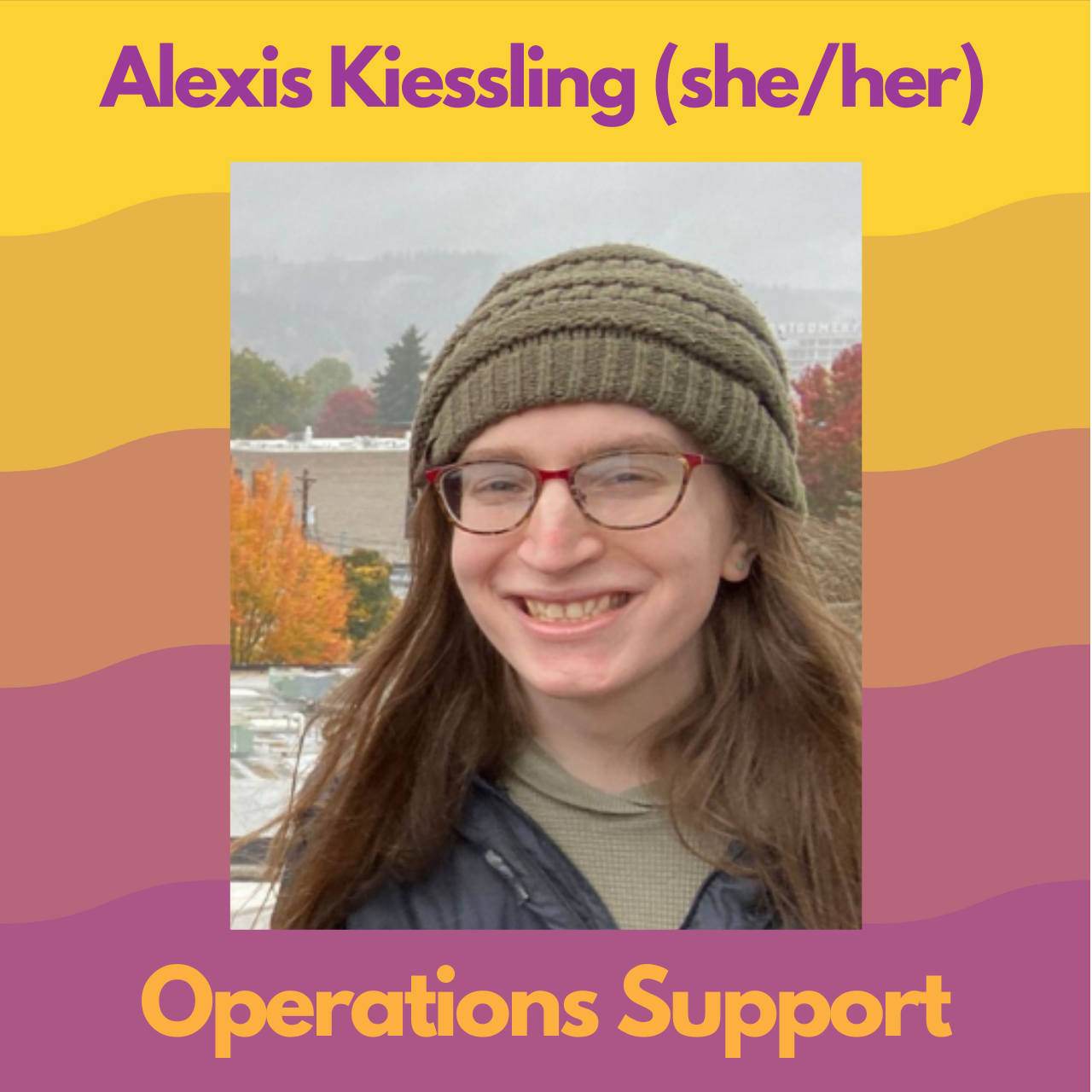 Alexis Kiessling (she/her)
Operations Support
Our Operations Support Staff helps manage our books, database, and server. You can email them at operations@cge6069.org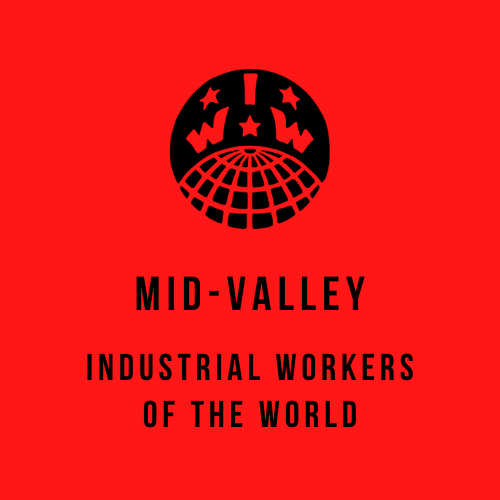 CGE Staff Union
Mid-Valley Industrial Workers of the World
Our union staff are union members too! Coalition of Graduate Employees staff are represented by the Mid-Valley Industrial Workers of the World and have a collective bargaining agreement between CGE and the IWW.