COALITION OF GRADUATE EMPLOYEES, AFT 6069
CGE is a labor union representing 1,700+ Graduate Employees at Oregon State University, organized and governed by-and-for Graduate Employees. CGE fights collectively for fair employment, safe working conditions, equitable treatment, robust healthcare, quality education, and living wages. If you're a grad student at OSU, CGE is here for you!
Are you a new graduate student worker at OSU? Read through this handbook to know all of your rights at work!
Read more
Graduate student workers are often expected to work much more than they're paid for. Keep track of your hours regularly!
Hour tracker
Are you experiencing unexpected financial hardship? Consider applying for CGE's Hardship Fund
Read more
Become a CGE Member Today!
Join your union to support grad workers across OSU and fight for better working conditions for us all!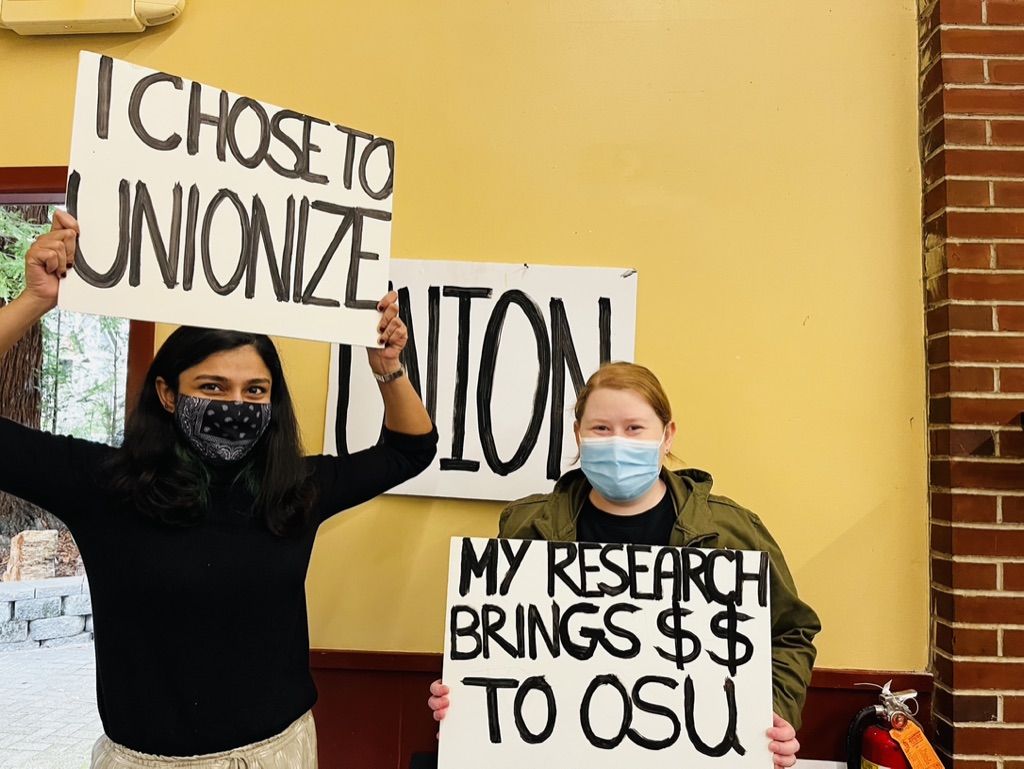 Sign up for the CGE Newsletter
Email us at solidarity@cge6069.org!
This is the fastest way to reach us — CGE Staff and Executive Council members will receive your email!