Tuesday, October 9th, 2018 marked the first CGE trivia night of the year and my first turn as the host for the event. Seven teams competed for the title of CGE Trivia Master, DeMaggio's gift certificates, and bragging rights. While the questions I wrote were quite difficult (#sorrynotsorry?), it looked and sounded like everyone was having a really good time. I know I certainly was!
Also, I have to say that I am impressed with those of you who played; it never fails to amaze me what random things y'all know. I think my favorite answer of the night, though, came from one team, who thought that Kilimanjaro was a lake in Africa. Right continent; wrong geographical feature! While Lake Victoria is Africa's largest lake (going by surface area), Kilimanjaro is the tallest mountain on the African continent. Comprised of 3 dormant volcanic cones (named Kibo, Mawenzi, and Shira) and covered in shrinking glaciers, the mountain has become the focus of many scientific studies on the impacts of climate change. Uhuru Peak is the highest summit on the Kibo crater rim. Kilimanjaro's name is likely derived for the Kiswahili words for hill (kilima) and shining (njaro), and Uhuru Peak translates from the same language to mean "Freedom Peak."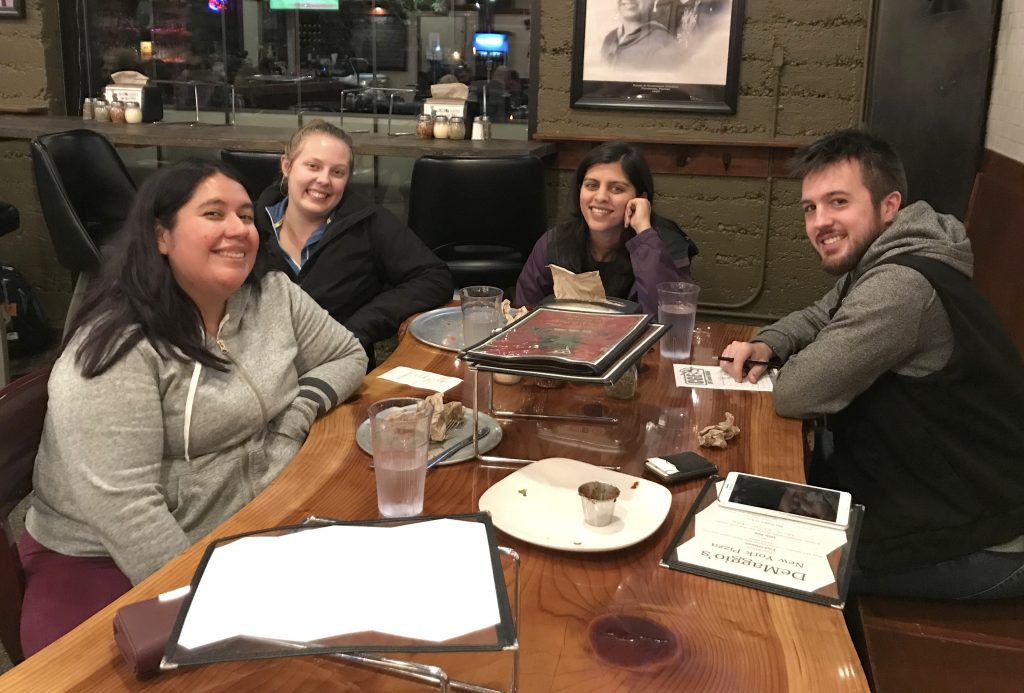 Uhuru is also the word from which Gene Roddenberry derived the surname of Star Trek's translator and communications officer, Nyota Uhura. Only one team on Tuesday knew that Lieutenant Uhura was originally played by Nichelle Nichols, which actually surprised me. Also surprisingly, not a single team guessed Zoe Saldana. I had expected that we would have more Trekkies in the room, but it looks like next time I should include some Star Wars questions instead.
While Caught with Our Plants Down took home this term's prize, there will be two more chances for you to show me how much trivial knowledge you know during the 2018-2019 academic year. In the meanwhile, let us know what you thought of the fall term trivia night—how'd you like the new venue, did you prefer the previous format, future round theme suggestions, did you have a good time, etc.? You can send your comments directly to me at cge.social.activities@gmail.com, or post them on any of our social media accounts!
Track List  – Work:
Welcome to the Working Week – Elvis Costello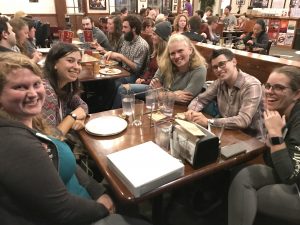 Taking Care of Business – Bachman-Turner Overdrive
Work – Jimmy Eat World
What Do You Do for Money Honey – AC/DC
Manic Monday – The Bangles
Working Girl – Train
Work Song – Hozier
Work This Body – WALK THE MOON
Work From Home – Fifth Harmony (ft Ty Dolla $ign)
Back on the Chain Gang – The Pretenders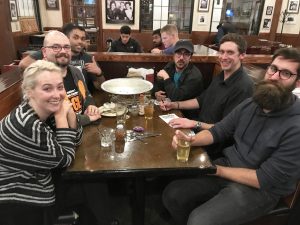 Workin for a Livin – Huey Lewis & the News
Bright Future in Sales – Fountains of Wayne
Working Man – Rush
Blue Collar Man (Long Nights) – Styx
9 to 5 – Dolly Parton
She Works Hard for the Money – Donna Summers
Working for the Weekend – Loverboy
Work – Rhianna (ft Drake)
The Rundown
Round 1: Ridiculous History
High Score: 6 (achieved by Caught with Our Plants Down)
Average Score: 2.8/8
Low Score: 0
Round 2: Science
High Score: 6 (achieved by The Phallic Mallet and Wait, I thought this was laser tag!)
Average Score: 5.1/8
Low Score: 4
Round 3: Entertainment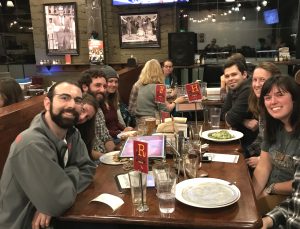 High Score: 7 (achieved by Wait, I thought this was laser tag!)
Average Score: 5.1/8
Low Score: 4
Round 4: Geography
High Score: 7 (achieved by The Phallic Mallet and Wait, I thought this was laser tag!)
Average Score: 5.3/8
Low Score: 2
Round 5: Potpourri
High Score: 7 (achieved by three teams!)
Average Score: 5.9/8
Low Score: 3